Offers
Premium product which helps you run promotions and discounts on your application
Introduction
Juspay Payment Page powers a Prebuilt Offers Module will help you to enhance conversion rates by providing instant discounts and cashbacks to customers while making payments on your website or app.
On Juspay Payment Page, you get the following
Easily plan and execute offers campaigns from tweaks on the Juspay Dashboard
Prebuilt support for offer discovery and redemption experiences for various offer constructs - Instant Discounts, Cashbacks
Reporting capabilities to reconcile offers with Issuers and Payment processor
Analytics to monitor the performance of your offer campaigns
Different Formats of Promotions
Auto-Apply Offers
These offers are automatically applied during checkout with no intervention from the customer.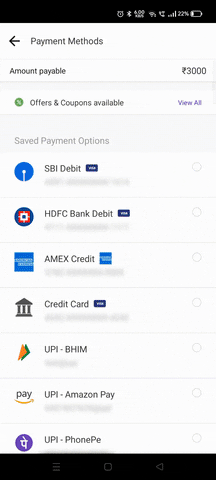 Coupon Application
Customers can select from a list of prescribed coupon based offers enabled by you. This is a fixed list of offers visible to all customers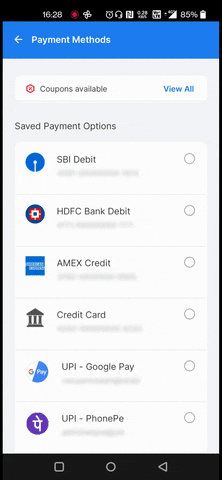 Hidden Coupon Functionality
Customers can manually enter or paste the coupon code you have shared just with them via in-app notifications, SMS or email.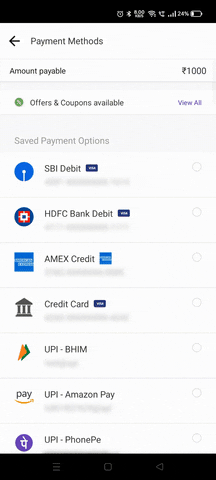 User Experiences
Add-on Offers
Ability to give the benefit of 2 or more promotions on a single transaction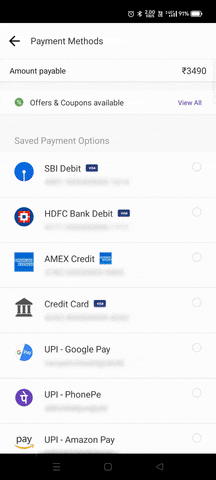 Retry Pop-up
If the offer application has failed due to any reason, then instead of failing the transaction a retry transaction screen is shown to the user with 2 options:
Complete the payment without the offer
Choose another payment option to complete the transaction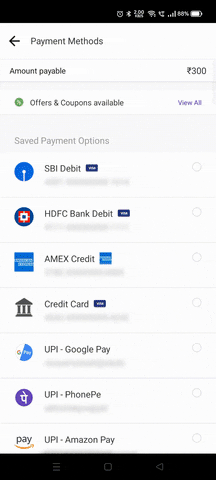 Payment Locking via Offer Codes
Gives the flexibility to run campaigns at your end and enable just payment filtering and locking at Juspay end.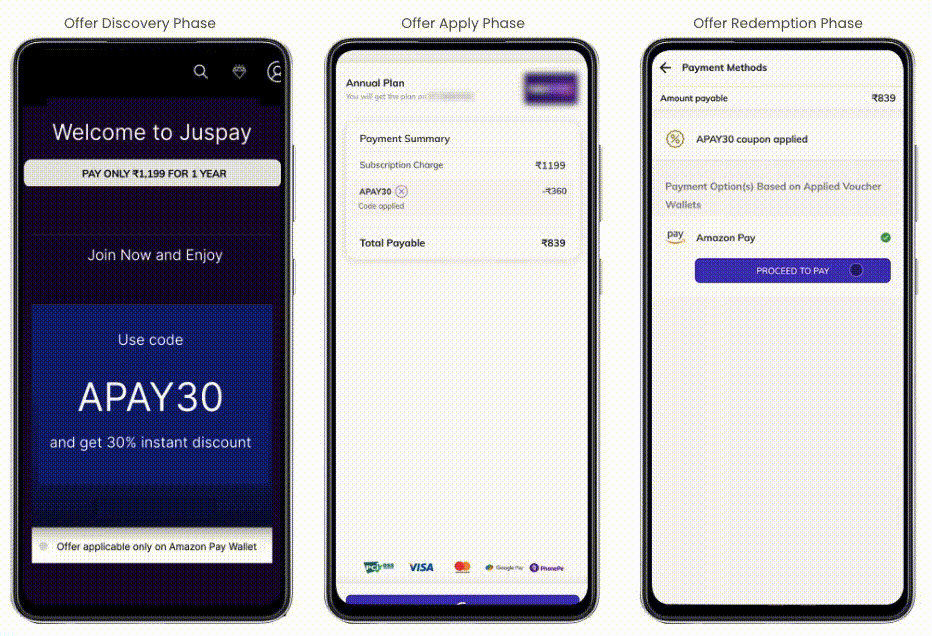 ---
Explore the gamut of options provided by the offers dashboard to enable your promotion campaigns